yes. cramps are ultimate bitches. i took those idiotic pannadols which are presumably only working now, after i went to bathe with the hot water helping a little to relax those contracting muscles. i heard chamomile tea helps, so i had a cuppa. without sugar and it tastes disgusting.
blg cd is on repeat right now! bought the cd might as well play it. bryan's tattoo is cool heh. should have taken photos of blg but i forgot. tsk.
i have saw loser though. but no nice ones of matt cos he was hiding behind the drums. ocrap cramps acting up again. lets see if jimmy can distract me.
*drools* his ass is awesome. xD
hottttt.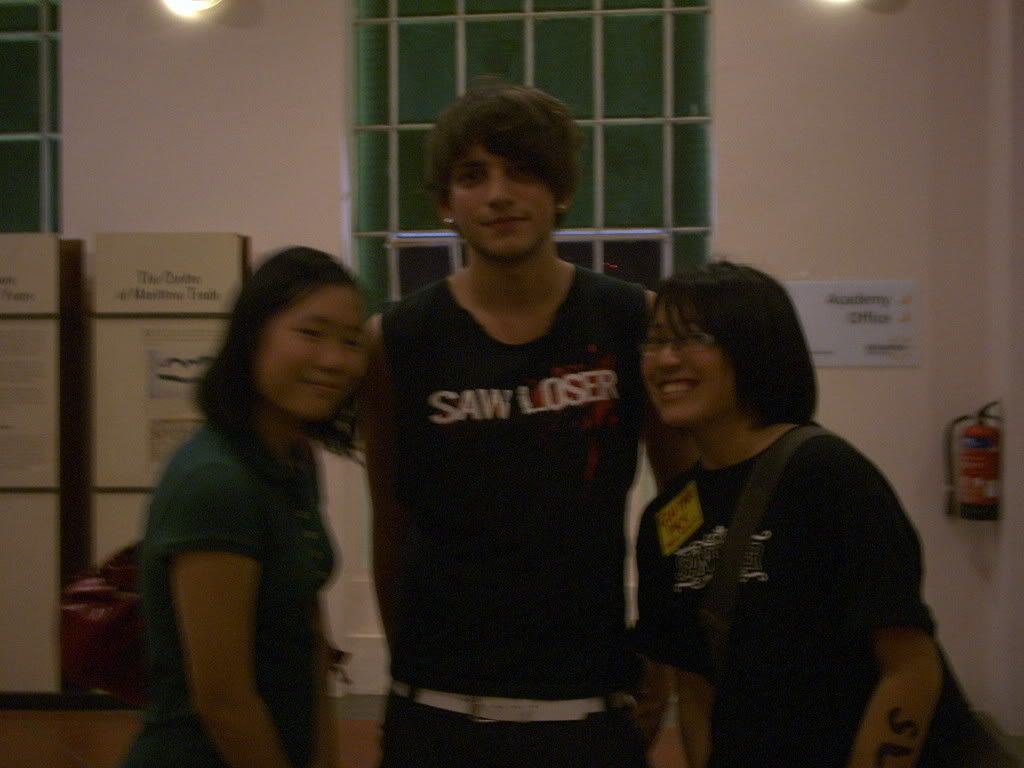 matty, jimmy's brother. SO QT.
OIC YOU SHIRTLESS.
sam, whose face blends in with his hair.
masashi, who pespires like he pees. heh.
OMG ARE YOU PEEING ON MATT'S DRUMS?!?!
oh i just remembered i listened to pug jelly back when i was 12 and listening to 987fm. lol.
jimmy<3
awesome. jimmy distracts! xD