I always thought it was pretty much a difficult thing not to like anyone at any point of time, especially when you're an angst-ridden teenager. Or when you're me. BUT I really don't like anyone now and while I'm mostly happy with that it sometimes I feel a little strange. Maybe that's why I got so obsessed with Jakob so fast.
Anyway, I just finished watching SYTYCD Season 6 and I love love love Jakob still. Even if he broke my heart. HAHA. And Mollee is excellent too and I love Ellenore as well and Ashleigh may be my favourite ballroom girl ever.
Russell may have won but Jakob stole my heart. A few of Ellenore's performances were absolutely riveting and Mollee is captivating. Ashleigh's hot hot hot.
OKAY.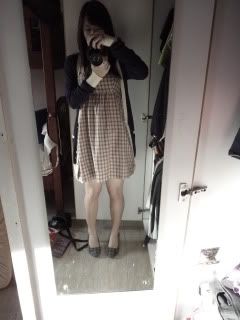 CNY day one outfit. Dress f21, cardigan New Look, heels from Thailand, you can't see but earrings and ring from Victoria Jumo.
For Chingaling's viewing pleasure. At Chit Ann's house and Eik kar took this. Hello, Penguin President.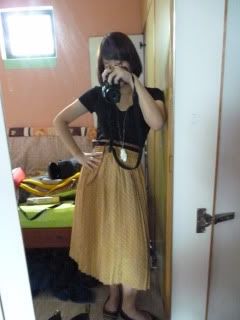 What I wore last Saturday. Tee from Woolsworth, vintage(I think) skirt from a flea, flats Nine West, childhood belt from I-have-no-idea-where and necklace from Keziah who bought it from somewhere.
Boomerang ring from Aussie! Mum bought it while she was there like three years ago, I think?
Gemstone ring from Sixx(I think? heh) This cost me ONE DOLLAR WHOOHOO. Cos one stone dropped. Who cares right. Looks good.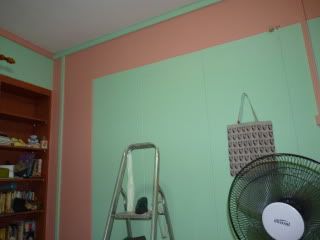 What my room looks like, with new paint and all.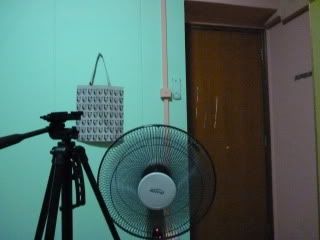 Being funny. Wore my green chiffon ballet skirt over a silver metallic dress from zouk flea. Heehee cape.
Yingying, this little angel/monster Chingaling's mum's taking care of.
Watching kiddie videos on Youtube.
I'll be getting a labtop for school soon YAY! I worry about getting a Mac and then it being unsuitable but my dad has more or less convinced me it'll be fine as long as I get Microsoft Word/Powerpoint/Excel. I hope he's right or else how?